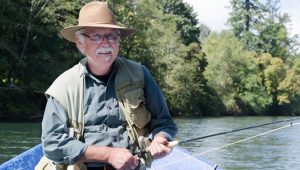 The Ardan Group Professionals will advise you and your family as to whether or not a Life Settlement is right for you and your family. If it is, the team will help you obtain your Best Value Settlement℠ which will provide you with the cash you need now.
Consider a life settlement if:
You purchased a policy jointly with your spouse but have since divorced or have a spouse who passed away. If you still own the policy, but have no need for the benefit, you can use the settlement funds now to check off some of those items on your "bucket list."
You purchased a life insurance policy to provide for your children, who are now financially independent and no longer require this assistance. You may decide to use the value derived from the sale to allocate funds for your future medical care and avoid putting financial pressure on your adult children.
You're on a fixed retirement income and your monthly premiums no longer fit your budget. A Life Settlement is a way to get additional value for your policy rather than letting it lapse or just accepting the cash surrender value.
You're worried that your medical care could become costly and you're planning ahead for your financial needs.
You no longer have a need for your Life Policy due to changes in Tax, Trust or Estate planning.
You may consider a Life Settlement for any reason which is important to you.